---
Automatic Blade Changer (ABC) ※
Fully automates the blade replacement and precut procedures after blade breakage and at the end of blade life and restarts processing, thus reducing operator workload. Since it takes sixty seconds to replace a blade, the ABC leads to substantially shorter downtime. The equipment scans the 2D barcode on the backside of the blade containing information on the blade type, preventing potential human errors during blade replacement.
※ optional function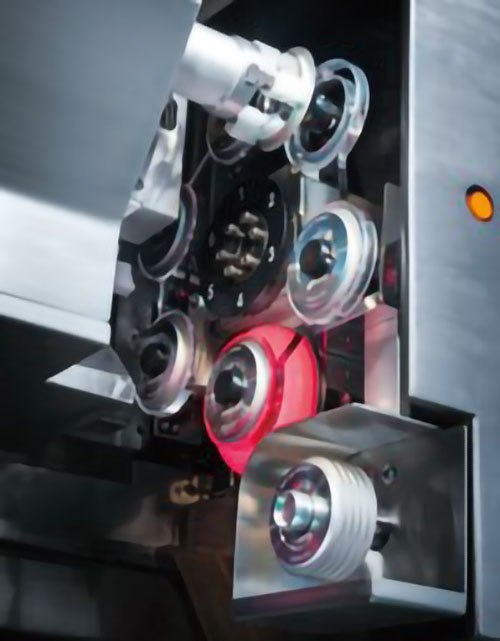 DFD6362 Operation flow
Lower arm moves the workpiece from the cassette to the pre-alignment stage. Lower arm moves the workpiece to the chuck table → cutting →

Upper arm moves the workpiece to the spinner table → cleaning & drying →

Lower arm returns the workpiece to the cassette
---
Specifications
*Product appearance, features, specifications, and other details may change due to technical modifications.
*Please read the standard specification sheet thoroughly before use.